Support Our Fundraiser for
WOODSIDE MIDDLE SCHOOL
Fundraiser Dates:
9/2/2022 - 9/16/2022
Online ordering is still available for continued fundraising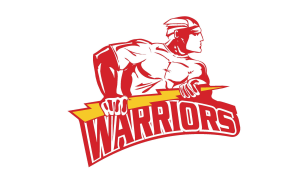 ---
About Our Fundraiser
This fundraiser is very important for our Woodside students! The fundraiser provides funding for certain student programs that are not covered by the school budget or Activity Fees. The funds help pay for the products for our STRONG Buck Store, helps with financial aid for those students in need, counseling groups, student awards, academic, athletic and music competition entry fees... and so much more! Past earnings have allowed us to install bottle filling stations on our drinking fountains. The installation of these bottle fillers has certainly come in handy these last few years! We've also been able to purchase, much needed, tables and stools for our art classroom! Thank you for your support!
Fundraising Goal
$13,443.39 of $15,000.00
**This goal amount reflects online sales only**
Our Brochures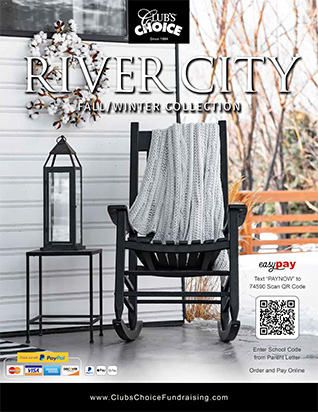 River City Collection
Our signature gift brochure with wrap (w/reversible rolls) & wrapping accessories. Specialized utensils, containers, recipes, & the latest innovations for the kitchen! Velvety caramel, buttery toffee, crunchy nuts dipped in milk chocolate. Delicious nut mixes, blended wax candles & rich gourmet mixes to warm the kitchen. Popular Pairings: Today's Favorites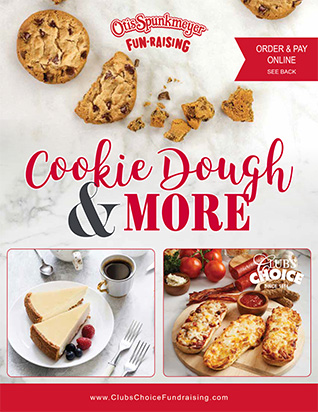 Cookie Dough and More
This turbo-charged program offers popular Otis Spunkmeyer cookie dough flavors + Otis muffins, 2 pages of hand-crafted pizza's + 5 additional Clubhouse Classic flavors + 3 flavor variety packs & so much more. Popular Pairings: River City